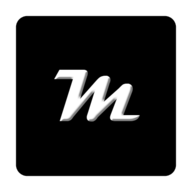 BOARD OF DIRECTORS AND EXECUTIVE MANAGEMENT
Joel hernandez-debellefeuille
Co-Founder Marianna Naturals & CEO, Director
Mr. Joel Hernandez-DeBellefeuille is an experienced entrepreneur, businessman and founder of Just3 (www.just3.ca) ; a boutique consulting firm providing strategic business solutions
for private and public companies. He is the founder of www.bullstocks.ca a digital media site that raises awareness for publicly-traded companies and www.roadshows.ca a firm that
organizes corporate roadshows in Montreal, Toronto & Vancouver introducing public companies to some of Canada's most influential investors and banking professionals.
He is also sits on the Board of Directors of Primo Nutraceuticals a public company listed on the CSE. Hernandez-DeBellefeuille has an independent role as VP of Corporate Development
for a leading cannabis co-packing and manufacturing facility. Mr. Hernandez-DeBellefeuille's responsibility is for consulting brands on the development of various types of premium CBD
products (beverages, gel caps, edibles, waters, lotions, creams & topicals); as well as solidifying strategic partnerships, while ensuring the early growth of the company helping with
marketing and capital raises. He is a strong advocate for Human Rights and has appeared in and been featured on Global Television, CBC News, CJAD, The Montréal Gazette,
The Canadian Press, CTV News, 98.5FM with Bénoit Dutrizac, The Aaron Rand Show, Newstalk Radio with Co-host Sharman Yarnell, La Presse, The Huffington Post, The Globe & Mail, Vice;
as well as a sitting as a professional panelist for an accredited law class at McGill University.
Co-Founder Marianna Naturals & President, Director
Mr. Edward C. DeFeudis is a serial entrepreneur who has served on the executive management team of several early-stage companies. He has structured and secured multiple financings
while serving as point person to investors, funds, investments banks and the SEC, which has lead to hundreds of millions of dollars in capital formation. He is extremely detail oriented,
understands complex legal positioning, has a knack for understanding disruptive technology and enjoys finding rare opportunities that create first mover advantage. His involvement in
companies consistently leads to high-return exits.
Chairwoman & Co-Founder Marianna Naturals & Founder of Beauty Kitchen
Ms. Heather Marianna, a skilled entrepreneur, has successfully grown and managed all operations of the business, always profitably, and with zero debt. Ms. Marianna sky rocketed to
popularity with the launch of her Beauty Kitchen YouTube series in 2012 where she showcased simple, do-it-yourself beauty recipes made with common kitchen household ingredients.
Ms. Marianna starred on Bravo's luxury-travel series, "Tour Group" in 2015 and was featured on Oxygen's "My Super Shopping Addiction" in addition to appearing on several episodes of
MTV's "Teen Mom OG."
Vice-President of Marketing & Business Development, Advisor
Ms. Chealse Sophia Howell is the Business Development Manager at Maxim Magazine and co-founder of Haute Agency, a boutique media and talent agency that has worked
with the likes of Disney and Facebook and a model that has been on international runways and red carpets, printed in the pages of prestigious fashion magazines, and on
screen for major music videos and much more!
Strategic Advisor, Founder of VitaCell International Co. Ltd.
Mr. John Gong has worked for several major financial institutions, including Citibank, N.A. Singapore, where he was an investment manager in the investment advisory and investment
management unit, Peregrine Investment Holdings, UBS, (as an associate director), Merrill Lynch International Bank (as a vice president) and head of investments at Allied Capital
Management. He was employed upon graduation as a management associate at Citibank in 1988, where he was responsible for asset allocation and strategic investment input to the
banks' Investment Policy Committee. He started the Asian Discretionary Portfolio for Citibank clients (AD) which invest funds in the Asian equity markets. Mr. Gong graduated from
Washington State University, Washington, U.S.A., in 1986 with a Bachelor of Business Administration degree, with a concentration in finance at the age of 19. He has been a guest
speaker at the National University of Singapore. Mr Gong qualified as a Chartered Financial Analyst (CFA) in 1992, and is a Life Member of the American Association of Individual
Investors (USA), Life member of Computerized Investing (USA), and was, and Member of Chartered Financial Analysts Institute. John had been involved in over 50 public offerings
in the capital markets.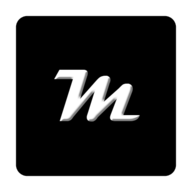 Vice-President of Regulatory Affairs, PH.D, Advisor
Dr. Martin Wang has been actively involved in the regulatory compliance and research and development of phytopharmaceuticals and nutraceutical products in the past 20 years.
He is an expert in the licensing of Canada NHP and US FDA botanical drug IND or food supplement as well as China SFDA novel drug applications.
Prior to PLC, Dr. Wang worked as the Director of Regulatory affairs for Pegasus Pharmaceutical Group Inc. Dr. Wang also has extensive experience in novel drug research
from screening natural products as drug candidates to translational studies of investigational drugs as well as formulation, pilot-scale development, chromatographic fingerprinting
profiles of finished botanical products, and quality control. He was a Research Associate in the Cross Cancer Institute of University of Alberta and a Senior Analyst in the Division
of Food and Natural Health Product (NHP), ALS Laboratory Group, Edmonton. Before coming to Canada, Dr. Wang was an Associate Professor in the School of Pharmacy,
Nanjing University of Traditional Chinese Medicine, China. Concurrently he also served as the Deputy Director of the Jiangsu Provincial Centre for Quality Control of Chinese Medicine.
Dr. Wang received his doctoral degree from the Nanjing University of Traditional Chinese Medicine, China and finished his post-doctoral research in the Institute of Natural Medicine,
Toyama Medical and Pharmaceutical University, Japan and then in Jinling Pharmaceutical Company, Nanjing, China. Dr. Wang has over 50 publications in peer-reviewed journals and
3 patents of novel botanical drugs in China.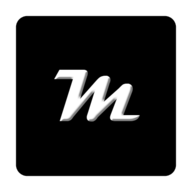 James Cao- MSc. MBA , CFA , Advisor
Mr. James Cao graduated from the University of British Columbia with a MBA and Shanghai JIaotong University with a Master of Science. Before moving to Canada, Mr. Cao
managed an investment portfolio for a large holding company based in Shanghai China. He was also involved several start-up companies in IT, Advertising and retail industry.
Starting from 2002, Mr. Cao began to work as Finance Manager and later General Manager for a nutraceutical company based in Richmond BC. In 2013, Mr. Cao set up PLC
Health Solutions Inc. as founder and President. Mr. Cao has almost 20 years of experience in nutraceutical industry and 30 year of experience in corporate management.